ACS Product Catalog
The ACS Scientific MCU-2 Catalog Page
The ACS Scientific Product Catalog
Advanced Control Systems Corporation designs, manufactures and supports a wide variety of application specific and general purpose motion control systems. In this catalog you should find exactly what you need.
Advanced Control Systems Corporation

Here For Support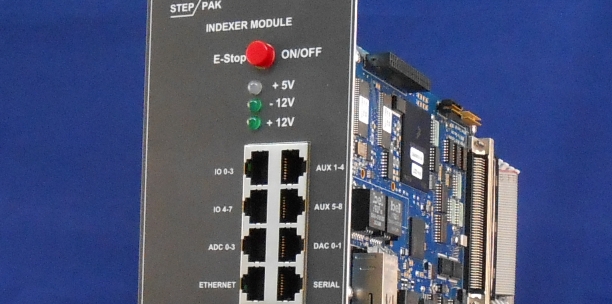 Call us at any time to speak with a real live engineer, or contact us by e-mail for product information, quotations and/or product support. 781-562-0475 support.desk@acsmotion.com
Product Catalog
MCU-2
Dual-Axis Stepping Motor Intelligent Motion Driver/Controller
A time tested workhorse, the MCU-2 Dual-Axis Stepping Motor Driver/Controller is a rack mountable dual axis integrated stepping motor driver/controller that drives and controls any 2 (two) 4-phase stepping motors with phase currents from 2 to 6 Amps/phase. The MCU-2 performs indexing function without the need of a host computer, but can operate under the control of a host. The MCU-2's internal nonvolatile memory will store and execute a programmed instruction set, or motor positioning can be achieved through manual control using the MCU-2s front panel controls. The bi-level design of the MCU-2's motor driver produces very low levels of radiated electrical noise which is critical during scientific data collection. When the motor is held at position, no currents are interrupted, therefore there are no radiated electromagnetic fields to interfere with measurements.
Find full driver support for the MCU-2 Driver/Controller in Certified Scientific Software's spec X-Ray Diffraction and Data Acquisition software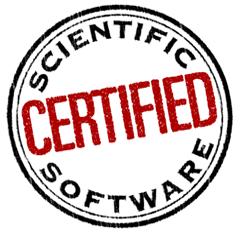 Find full I/O device support for the MCU-2 Driver/Controller with National Instruments Labview Software
MCU-2 Features
Drives and Controls 2 (two) four-phase motors rated from 2 to 6 Amps/phase
Very low noise Bi-level driver construction; switched holding current; no resistors in motor circuits
Speeds to 40,000 (half) steps per second using the full dynamic range of motors
Simple, comprehensive manual controls with programmable resolution
Communications by serial link using either RS-232C or RS-485
14.22mm LED seven digit position display
Displays in actual engineering units, not steps
Accepts and displays limit and home switch inputs
Computes times for acceleration/deceleration rate changes in trapezoidal indexing functions using standard motion control variables
Decodes encoder signals for position indication
Non-volatile memory for motion control unit variables
MCU-2 Product Accessories
P/N: PSU-2
Motor and Logic Power Supply


---
---
Download the MCU-2 User's Manual Here...