ACS Product Catalog
The ACS Scientific SMC-32 Catalog Page
The ACS Scientific Product Catalog
Advanced Control Systems Corporation designs, manufactures and supports a wide variety of application specific and general purpose motion control systems. In this catalog you should find exactly what you need.
Advanced Control Systems Corporation

Here For Support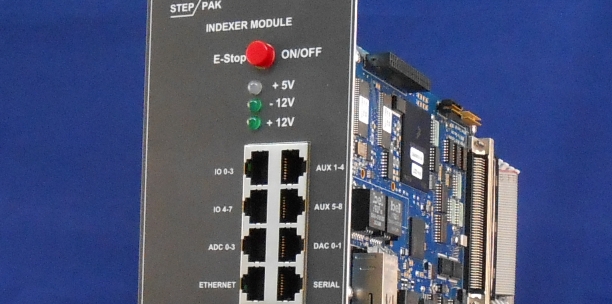 Call us at any time to speak with a real live engineer, or contact us by e-mail for product information, quotations and/or product support. 781-562-0475 support.desk@acsmotion.com
Product Catalog
SMC-32
Stepping Motor Intelligent Motion Driver/Controller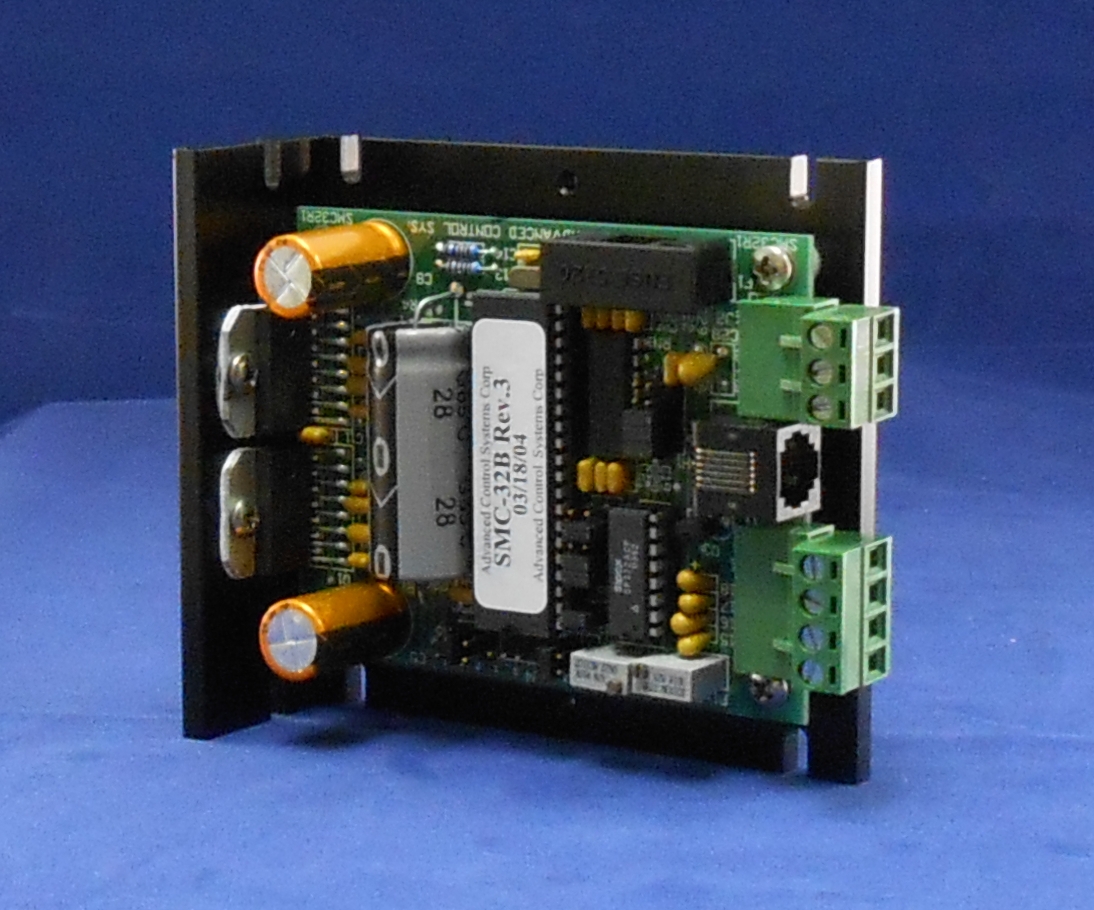 The ACS Scientific SMC-32A and SMC-32B Serial Machine Controllers are simple and cost effective solutions for the stand-alone control of any stepping motor driven machine or experiment. SMC-32A/B is an integrated stepping motor controller/driver unit. It can drive and control any 4, 6, or 8 lead two/four phase stepping motor with continuous currents up to 3A (6A peak) at motor supply voltages up to 48VDC.
The SMC-32A is an addressable controller, controlled serially by a host computer via simple RS-232 communications.
The SMC-32B version has all the electronic characteristics and also functions as an independent intelligent controller with program stored in the controller's nonvolatile memory
SMC-32A / SMC-32B Integrated Driver/Controller Specifications

Form Factor

Heat Sink, Open Frame Module, 4.0 x 3.5 x 1.5"

Power Supply

+12 to +48VDC (2A) External Power Sypply

Motor Types

4, 6 or 8 Lead Bi-Polar Stepping Motors

Motor Current

0.10 – 3.0 Amp Winding Current

Motor Resolution

Full, Half, 3,4,5,6,8 Mini-Steps Per Full Step

Control Inputs

2 Limits, 2 Jogs, Home, Program Run

Communications

RS-232 Serial to 57.6k Baud

Addressability & Networking
Download the SMC-32A Product Brief Here...
Download the SMC-32B Product Brief Here...
Download the SMC-32A User's Manual Here...
Download the SMC-32B User's Manual Here...
SMC-32 Product Accessories
---
P/N: PSU-404-120
PSU-404-240
Motor and Logic Power Supply


The PSU-404 provides 40VDC/4Amp motor and 5VDC/1Amp logic power for the SMC-32 from 120VAC and 240VAC source.

P/N: AAC-01-5

SMC and PMC Series Programming Cable - DB-9 to RJ-12 - 15.cm Foot Length




P/N: AAC-02-0.75

SMC and PMC Series Driver/Controller Daisy Chain Cable - 20cm Length